Are you a startup looking for a verifiable, professional Class A business address? Or maybe a company with remote workers who are concentrated in several cities or all over? Perhaps you're an entrepreneur looking for a home base that isn't your actual home and a community membership for intermittent networking and collaboration? If any of these sound like you, or you're a hybrid or home worker who needs a place to conduct professional business meetings in an office location or just a place to work that isn't within the same four walls you live in, at Venture X Charlotte-The Refinery we have a solution for you – and a lot more.
We all know that the nature of how business is done has changed over the past decade, and certainly in the past two years. As more companies and organizations have implemented hybrid and flexible policies, people have become untethered from their traditional office desks and the drudgery of their commutes. At the same time, all types of professionals do still need a physical office and presence to conduct business, which is driving the adoption of coworking spaces. This is where Venture X comes in – and excels – with our uniquely attractive, modern coworking spaces.
We offer a variety of memberships for everything from a coworking community membership to a dedicated desk or a private office space, along with meeting and conference room rentals and event space. Our modern, luxurious space with high-end furnishings and decor offers floor-to-ceiling windows and even boasts a rooftop deck with gorgeous skyline views and provides high-end amenities for members both in the space and conveniently nearby.
Our Community Memberships are Truly Global

At Venture X Charlotte-The Refinery, we are proud to provide a modern, upscale version of coworking shared office space that reflects the needs of the ever-changing workforce in a truly professional atmosphere. We are proud of the unique and growing community we have developed in our location and around the world in our sister locations, creating community memberships that generate a networking opportunity that people simply can't get from traditional or lower-tier coworking space options. Our vibrant, diverse members can collaborate, network, and share ideas at our monthly events for members, including simple happy hours, continuing education courses, and even yoga and wellness courses.
Venture X Makes Anywhere Any Time Of Day Coworking a Reality

Our excellent location offers a wealth of convenient benefits, such as a front desk with regular office-hour personnel and live telephone/mail services, a cafe and lounge with courtesy beverages, and common areas for relaxing or taking a break to collaborate. We also have state-of-the-art A/V and meeting technology, high-speed internet, and access to copiers, printers, and scanners at any time.
One of the most important benefits we pride ourselves on is the freedom and flexibility that come with our memberships. When you become a member at our Venture X Charlotte-The Refinery location, you instantly get the ability to work from any other Venture X, whether in the US or around the world, with just a day's worth of advance notice, in most cases. You have 24/7 access to your membership location, which means you can work on your own terms at any time of day or night. This is especially valuable for startups and freelancers who need flexibility to work non-traditional hours, hybrid or remote workers who need off-hours access to meeting rooms, and especially folks for whom travel is part of their career.
We are proud to be part of the Venture X family of global shared office spaces that are high quality, flexible, and affordable – and that truly represent the best of the future of work.
If you're interested in learning more about community memberships and coworking office space opportunities, please reach out to us today!
Related Articles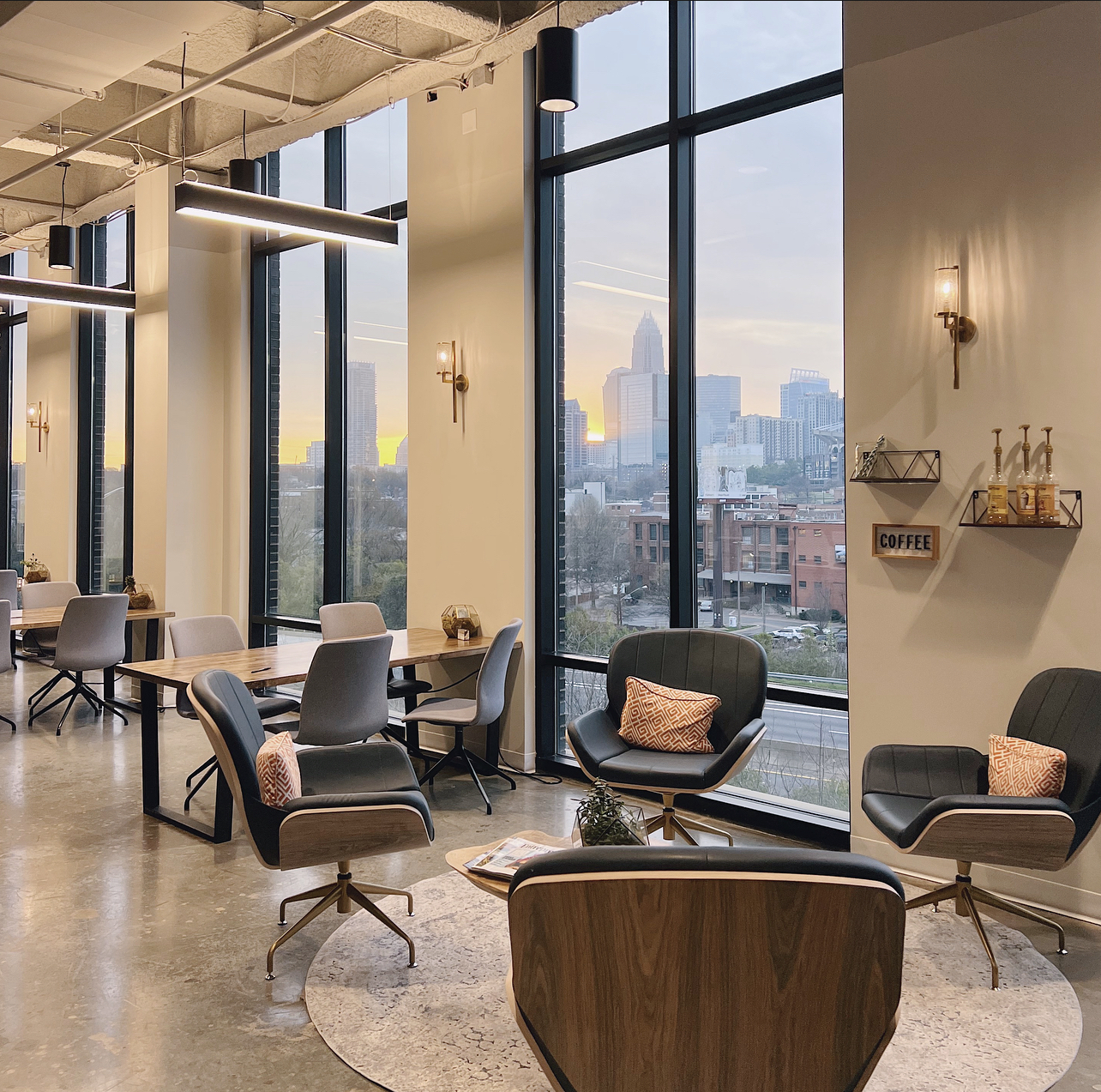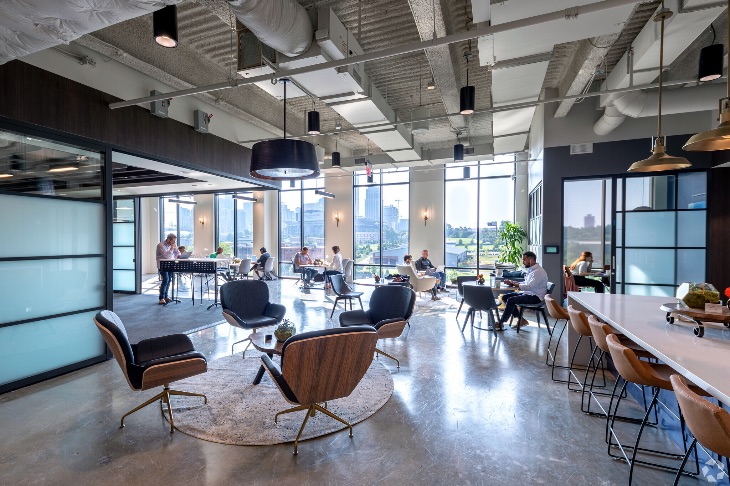 Have you been trying to determine how much working space you might need and what it might look like? If so, you've most likely already learned that there is a wide...
Read More